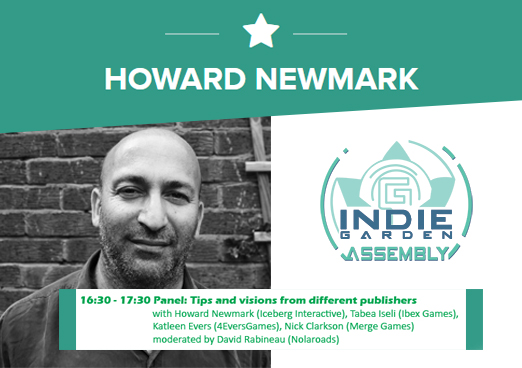 Howard Newmark, our Sales Director, will attend Indie Garden Assembly as speaker. He will partake in the publisher panel, where developers can learn valuable tips and tricks on how to pitch their games to publishers.
Howard has been active in the industry for over 33 years, making him a true veteran. He's been with Iceberg Interactive since its foundation in 2009 and handles our retail and digital distribution. His other expertise is his judgement, vital in our process of signing and greenlighting new titles.
Indie Garden Assembly is an international indie game exhibition held in Valenciennes, France from February 8 – 10. For more information and tickets, please visit the official Indie Garden Assembly website.