Site news
Date added: 13/08/2013

Let the havoc commence!

Publishing deal signed for Gas Guzzlers Extreme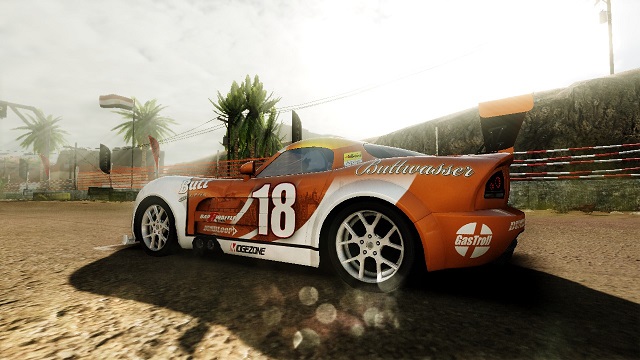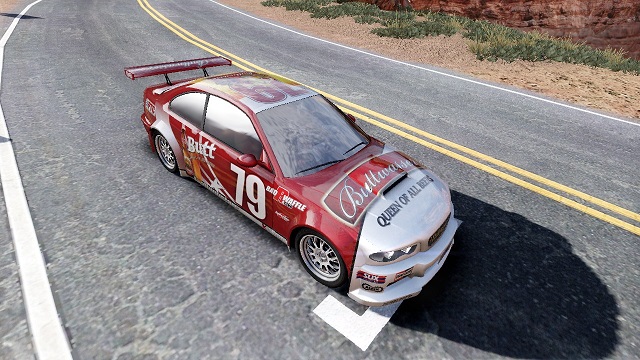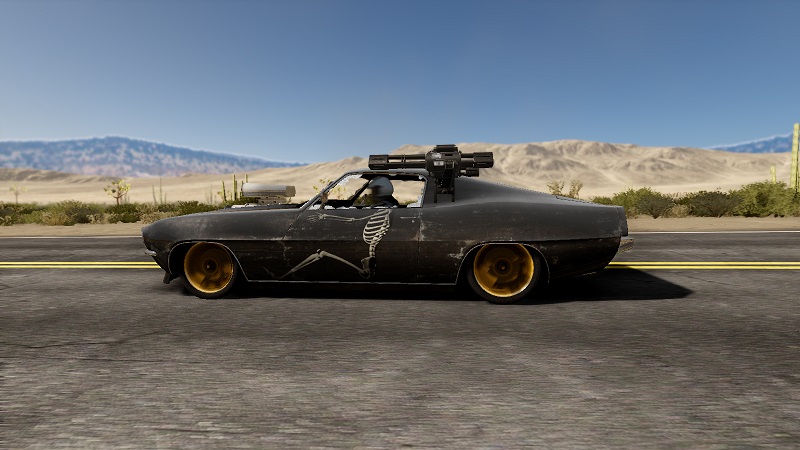 Haarlem, The Netherlands – 13 August 2013 - Publisher Iceberg Interactive and game developer Gamepires are pleased to announce having signed a worldwide publishing deal for the combat race game for PC Gas Guzzlers Extreme. With more than 40 tracks featuring over 200 miles of tarmac and dirt, 12 insane weapons and 8 different multiplayer modes, Gas Guzzlers Extreme will blow you and your car away, in astonishing detail. The game is slotted for release in October 2013, both at retail and on Steam and other digital platforms.

Tomislav Pongrac, Creative Director of Gamepires says: "Our goal with Gas Guzzlers Extreme was to create a new vehicular combat experience, and one that breaks the typical mold. Fans of the genre will now be able to battle alongside their friends by creating a faction and taking on other clans in combat." He continues, "We are very excited about our partnership with Iceberg. It allows us to tap into many new possibilities for Gas Guzzlers Extreme. Iceberg's years of experience and attention to detail will certainly be a factor in Gas Guzzlers Extreme's success."

A screenshot pack accompanies this press release and can be downloaded via this link. A cool teaser trailer is now streaming on the Iceberg Youtube channel, click to view it here.

About Gas Guzzlers Extreme
Gas Guzzlers Extreme is an action-packed, fast paced racing game with insane combat features. The game features a variety of cars, from humble superminis, to full on giant yank tanks! The player starts with a low performance vehicle and gradually works their way up by earning money through a series of uniquely challenging races.

Game features
• 200+ miles of road across 40 tracks, 8 arenas and 7different environments
• Single-player campaign with over 12 hours of gameplay
• 12 unique weapons, on-track bonuses and power ups
• 18 customizable cars (12+ upgrades, color, rims, stickers, etc.)
• Multi-path tracks and unlockable bonus cars
• Multiplayer over LAN and Internet
• Multiplayer tournaments with 7 different modes included (classic race, power race, battle race, knockout, deathmatch, last man standing and capture the flag)
• Team play available for all multiplayer modes (up to 4 teams per tournament)
• Extensive vehicle damage, motion blur effects and custom paint jobs
• Gamepad and steering wheel support
• Steam Achievements, Cloud Saving, Big Picture and Trading Cards

About Gamepires
Gamepires expertise resides in the highly rendered and superior graphics gaming environments and relies on combining exquisite knowledge in physics and gameplay development with top-class graphic layouts. The team consists of creative groups of developers and designers continuously oriented towards innovation and perfection in game production, their daily passion. This has resulted in a unique game engine, the best of breed gameplay, design and art for each and every entertainment solution we produce. In the last 15 years every Gampires team member has been engaged in some of the bestselling and top technology gaming products. Their experience and knowledge guarantee the highest performance and usage standards possible.